Your Uninstaller! lets you remove programs that do not appear on the Add/Remove Programs list. You can also use Your Uninstaller! to remove clutter (unnecessary files that programs occasionally leave behind) from your Registry.

Your Uninstaller! shows you all of your program icons in a huge scrollable window that's easy to navigate. If you want more information about a program before you uninstall it and get it removed completely, it's just two clicks away.

I've been using your Your Unistaller for years and I think it is a great product! It is definitely much much better than the Windows build-in one. I congratulate you for a great product and I really recommend it!!! Thank You.

The very best. It's really wonderful. I STRONGLY recommend Your Uninstaller! to EVERYONE who want his computer CLEAN!

It really saves me time and effort. Your Uninstaller! is exactly what my computer has been lacking. I could probably go into sales for you. Thanks guys, keep up the good work!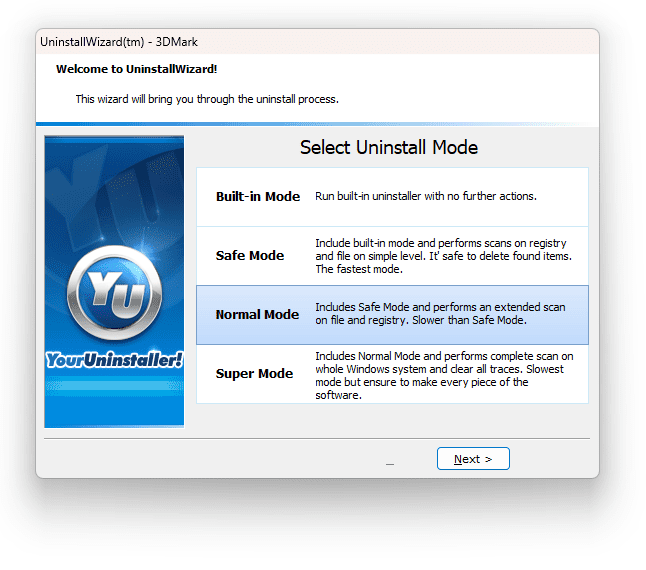 Keeping your PC clean has always been challenging.
---
Now here's the solution. Several uninstall modes make it possible to obliterate every piece of the application.
---
Your Uninstaller can scan the entire system for every trace of an application (which takes more time) or call the native uninstaller. It's highly customizable.
---
Find all traces left in a few clicks.
---
With our exclusive data censoring technique, Your Uninstaller can find all junk files and registry entries related to a particular app.
---
By monitoring and analysing the install logs and application behaviors, Your Uninstaller knows all about the application you want to remove. It works like a charm to do its job.
---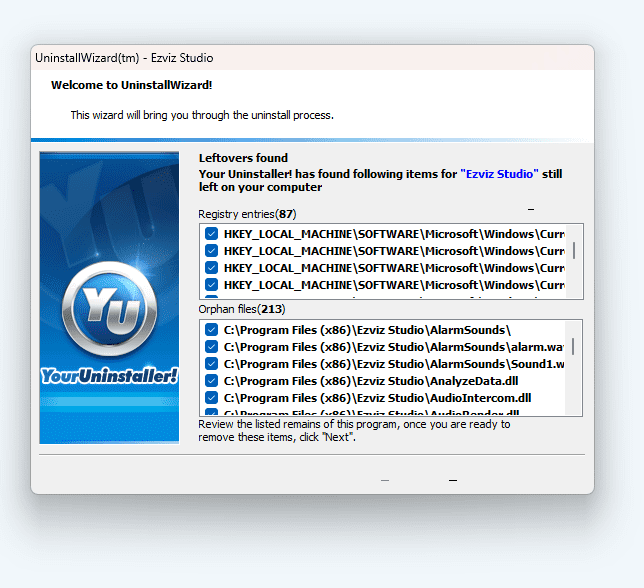 FEATURES
You get all these features in a single software:

Uninstall any installed program completely
Uninstall any installed program completely, even corrupted ones. The most exciting part of Your Uninstaller! is: eradicating every aspect of a program. With Your Uninstaller, it's easy to uninstall any installed program - no trace left.

Fix invalid uninstalls in one click!
If you often install/uninstall software, you will inevitably experience corrupted programs. They stay on your program list and fail when you try to eliminate them. Let Your Uninstaller fix them.

Full system scan
After standard uninstallation, Your Uninstaller scans the system for related traces and removes any 'junk artifacts.' You'd never even know you installed the program on your PC.

Force removal of a program
Some programs are tough to remove, incredibly old-fashioned non-conforming programs. They are not even problems for Your Uninstaller!

Easy to Use.
No expert knowledge is required. Usability is always foremost on our minds when we develop products. Your Uninstaller is straightforward to use. No hassles, no confusion.

Various utilities to help Windows clean.
Your Uninstaller supplies several well-designed utilities like Startup Manager, File Shredder, Disk Cleaner, and more. These tools provide excellent support to make Windows solid and fast.
THE FACTS
Why people choose us?
We develop hight quarlilty software products and helped over 300,000 clients solving their computer problems.
Install log analysing modules
Years development experience
Try out 21-days trial
It's free to download and try our software for three weeks. The trial version does almost the same as full version except for some tiny restrictions.